A1 Piano Removals
Professional Piano Moving Services
Welcome to A1 Piano Removals! Our experienced team has been providing piano moving services for over 20 years. We offer a complete range of piano removal and transportation services for both commercial and residential customers. Our team is highly experienced and knowledgeable in the piano removals industry, we understand that each job is unique and requires special care when moving your piano. Our staff is dedicated to providing the highest level of customer service and care for your valuable piano. We know that your piano is a significant investment and we want to ensure that it is moved safely and securely. We offer a variety of piano transport solutions to suit any budget. We strive to make your piano removal as stress-free, cost-effective, and safe as possible. Our team is available to answer any questions you may have and provide you with the best advice for your piano removal needs. Thank you for choosing A1 Piano Removals and we look forward to working with you soon.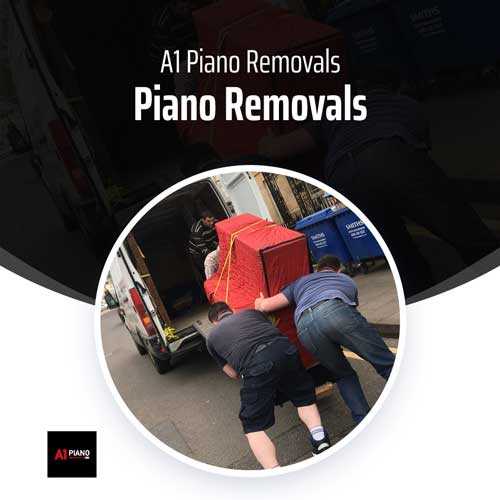 Piano Removals in Cheltenham, Gloucester, Tewkesbury, Stroud, Evesham, Cirencester, Bristol and All Surrounding Areas
Moving a piano is no easy task! It requires careful consideration, skill and the right equipment. Whether you are relocating to a new home or just moving your piano from one room to another, it can be difficult and even dangerous to attempt on your own. But luckily, there are professional piano removal services available near you – so don't worry!
Moving a piano is not only challenging but also risky. If done incorrectly, it could result in serious damage – not only to the instrument itself but also the furniture, walls and floors of your home or studio. That's why it's important to use an experienced professional when removing or relocating your piano. Not only will we do the job properly, but we will also have the necessary tools and equipment that make sure everything goes smoothly.
Finding reliable and trustworthy piano removal services near you isn't always easy! But with some research and due diligence, you can rest assured that you're getting the best service possible for an affordable price. So if you're looking for a reliable company in your area, Call A1 Piano removals Now.
Your Piano Is In Safe Hands
20+ Years Experience | Fully Insured | Get In Touch Today
Professional Piano Moving Services
When it comes to moving your piano, hiring a professional service can make all the difference. Professional piano removal services provide many benefits that make the whole process easier and simpler. In this article, we will explore why hiring a professional is the best option when it comes to relocating your piano.
One of the biggest advantages of working with a professional piano mover is that they are experienced and knowledgeable in transporting large items such as pianos. They will know how to safely move your instrument without causing any damage. This ensures that you won't have any unexpected costs or repairs from accidental bumps and scratches. Additionally, professional movers have specialized equipment and tools for safely loading, unloading, and transporting large items like pianos.
Another benefit of using professional services is that they can help you with more than just moving your piano. Most companies offer additional services such as packing, storage, insurance coverage for damaged items, and more. This means that you can trust them to take care of everything related to your move – from start to finish – ensuring a smooth transition into your new home or office space.
Low Cost Piano Movers In Gloucestershire
In the scenic county of Gloucestershire, one might find an abundance of beautiful homes adorned with exquisite pianos. These majestic instruments not only provide melodious music, but also contribute to the overall charm and elegance of an interior space. Relocating such delicate and valuable items can be a daunting task, but fret not, because A1 Piano Removals services in Gloucestershire are here to assist you. 
We understand and appreciate the intricacies of handling and relocating pianos, ensuring complete safety and protection of your beloved instrument. With meticulous planning, specialized tools, and experienced teams, we guarantee a smooth and efficient process. Entrusting your cherished piano to the hands of adept professionals in Gloucestershire means you can sit back and enjoy the picturesque surroundings, as your piano embarks on its harmonious journey towards its new home.
Moving a piano is a delicate and complicated process, which is why it's important to hire piano moving experts who have the experience and equipment to get the job done right. Whether you're moving your piano locally or nationwide, we can help. We know how to properly secure and transport your piano so that it arrives at its destination safe and sound. We also offer piano storage services if you need a place to keep your piano while you're in between homes. Give us a call today and let us handle all of your piano moving needs.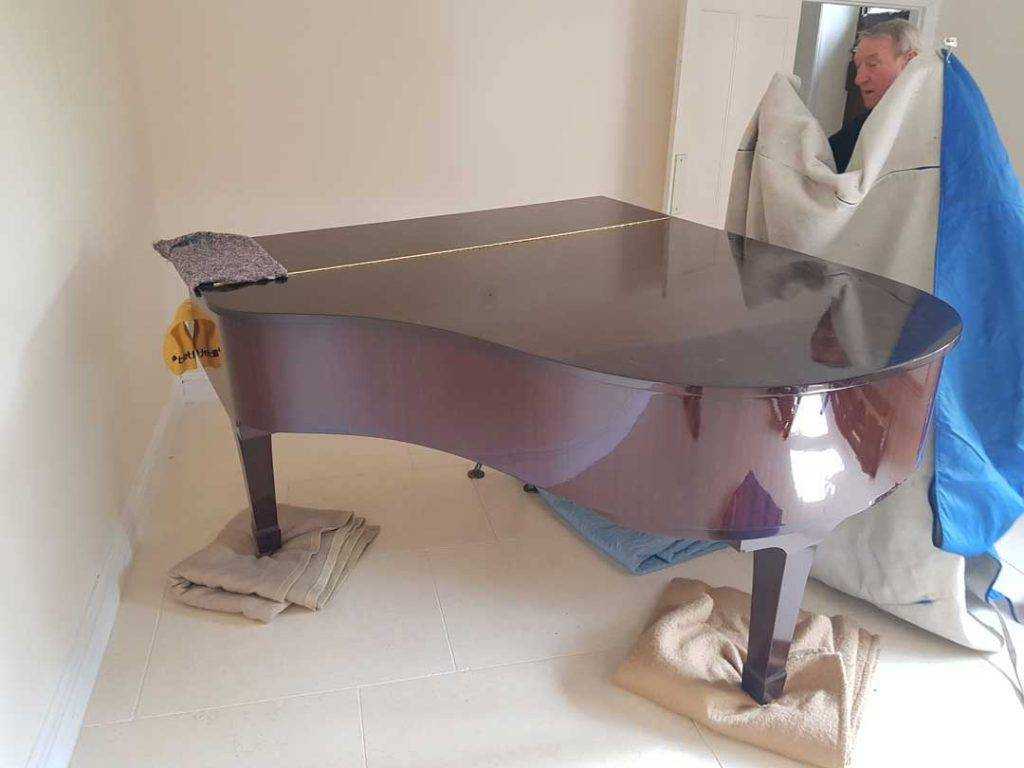 Looking For A Piano Moving Company?
Look No Further
A1 pianos are the best piano movers in town, and we're proud of it. Our team is experienced and qualified to handle any type of piano, from grand pianos to spinets. A1 know how to move your piano safely and efficiently, so you can rest assured that your instrument will be in good hands. When it comes to transporting your cherished piano, choosing the right professional piano moving company is essential. 
Look no further, as our team of specialists is here to offer you the perfect blend of care, expertise, and efficiency. With years of experience, our dedicated piano movers understand the intricacies and value that each piano holds. We utilise state-of-the-art equipment and customised solutions to ensure the safety and integrity of your instrument throughout the moving process. Our clients can rest assured, knowing that their precious piano is in the hands of a team that operates with professionalism and dedication. Entrust us with the responsibility of moving your piano, and experience the unparalleled service that sets us apart from the rest.