Frequently Asked Questions
If you're thinking of moving a piano, you probably have a few questions. Here are some of the most frequently asked questions about piano moving, answered by our experts.
QUESTION 1

WHAT INFORMATION DO I NEED BEFORE CALLING A PIANO MOVER?
What questions will i be asked in the phone call. 
Type of piano is to be moved. The 3 main types of pianos are uprights, baby grands and full sized grands.
1. The address where the piano is located, and the address where the piano is being delivered too.
2. Any steps, stairs, turns or landings, inside or outside of both locations.
3. Preferred move date. (if you have one available).
Any other special needs or circumstances need to be made clear before the move. Otherwise you may incur additional charges on the delivery day.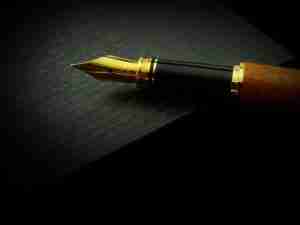 QUESTION 2

CAN MOVING A PIANO AFFECT ITS SOUND?
The answer is no, unless whoever is moving it has a bad accident. Moving your piano cannot actually affect the sound of it. In general, the sound of a piano can change due to variations in humidity and temperature. This causes the steel and wood parts in a piano to contract and expand. Once moved, the tuner may tune the piano only after it has settled in a room for 2-3 weeks.
Your piano will need to be tuned after it has been moved. Additional factors that could cause your piano to sound different are the acoustics of the room that it is in and the piano's size. You should be aware that hardwood floors reflect sound and carpets actually absorb sound.
HOW MUCH NOTICE DO I NEED TO GIVE A1 PIANO REMOVALS
The amount of notice that is needed will depend on when you need the piano to be collected and delivered. It is common for A1 piano moving company to work on a first come, first served basis.
You may need to give us companies up to 2-3 weeks notice, especially at busy times of the year. When it is not that busy, you might only need to give them a day or two's notice. If you do need your piano to be moved on a certain day, you should let us know as much in advance as possible.
QUESTION 3

WHY SHOULD YOU HIRE A PROFESSIONAL PIANO MOVING TEAM?
The main reason for hiring a professional piano moving team is because you may not have correct equipment to move safely. If you are thinking of using a normal household removal company to move your piano, you will be taking a risk. The value of your piano could be as high as £200,000. Depending on the age, make, model and condition of the piano.
Trying to make use of any type of mover who does not have experience in moving pianos might seem like the cheaper option. However, in most cases there will be some type of problem and you will need to hire a professional after all.
This means that you will end up paying twice for your move.
QUESTION 4

CAN A PIANO BE MOVED ON ITS CASTORS?
Over time, as the piano sits in one place, the casters tend to deteriorate. So they can easily jam up on you when you go to push the piano. Pushing a grand piano around on its leg casters can cause a leg to break. Pushing an upright piano could break both front legs. Some uprights have 4 decorative legs with casters and any one of them could be easily broken by pushing the piano. Please be aware that this can also majorly damage your flooring. We have been called out to people that have called up a friend with a van and they do more damage than good.
QUESTION 5
How Much Does it Cost TO Move A Piano?
QUESTION 6
How Do I Prepare My Piano For Moving?
The cost of moving a piano depends on several factors, including the type of piano, the distance of the move, and any special requirements. Our piano moving services start at £80 for local moves and £ 100 for longer-distance moves fro Cheltenham.
Our piano movers will take care of everything necessary to move your piano safely and securely. However, there are a few things you can do to prepare in advance. First, make sure that there is a clear path from your home to the truck. Remove any obstacles that could get in the way, such as rugs or furniture. Make sure any matts on the floor are out the way for an easy movement of the piano.